Poipu Beach Park, Poipu, Kauai, Hawaii
Poipu Beach Park rated the best beach in the USA, is adjacent to the Brennecke's Beach is great for snorkeling, protected swimming, and has a swim and snorkel area for children as well as a playground.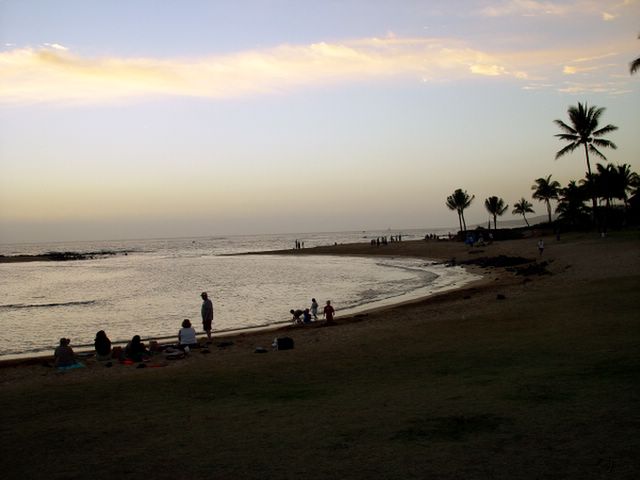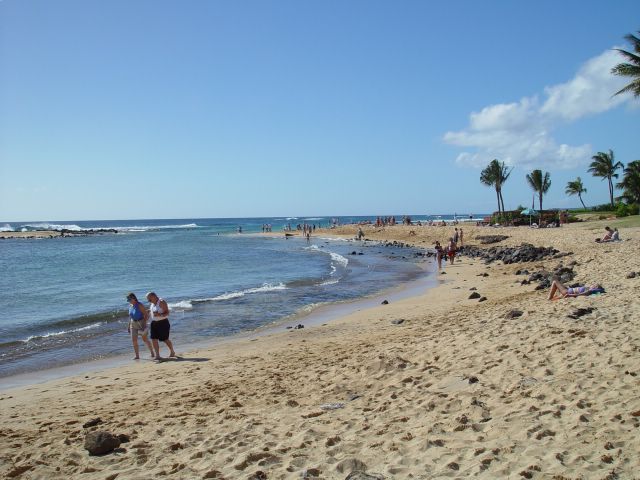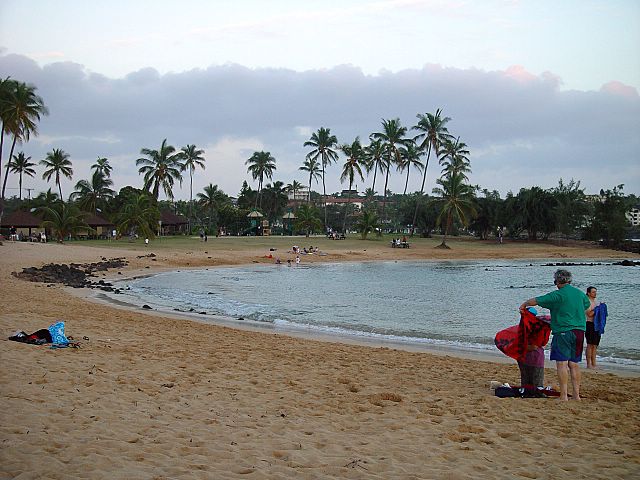 Poipu Beach Park has three crescents shape beaches: baby beach for baby and toddler, a perfect middle lagoon for younger kids or novice to snorkeling and swimming, and more challenge outcroppings ocean side for experience adult to catch some surf and snorkeling. It is not unusual, almost every day, to see an endangered monk seal enjoying the beach among the sun tanners. Not only Poipu Beach Park offers excellent swimming, surfing and snorkeling for all age, it also provides on-duty lifeguard, shallow near-shore waters make for safe swimming, showers, restroom, play ground and many covered picnic tables. No wonder why this beach is voted to be one of the best beach in the USA! The best destination for the family, sun bums, tanning junkies. For everyone who wants a to relax and enjoy Hawaii rays and surf friendly waves, bring your credit cards and empty your minds. Soak in the sun.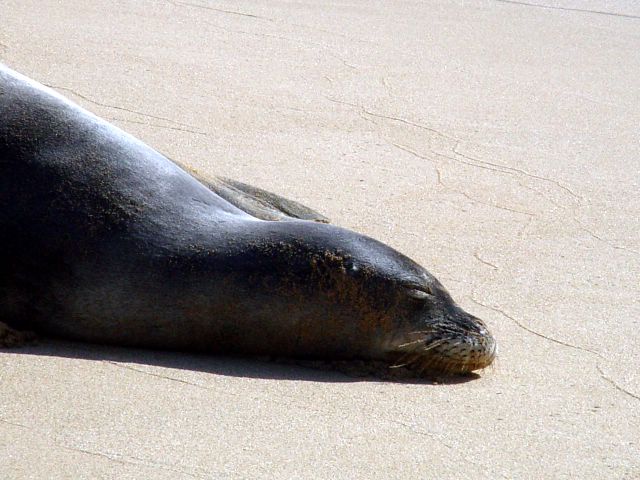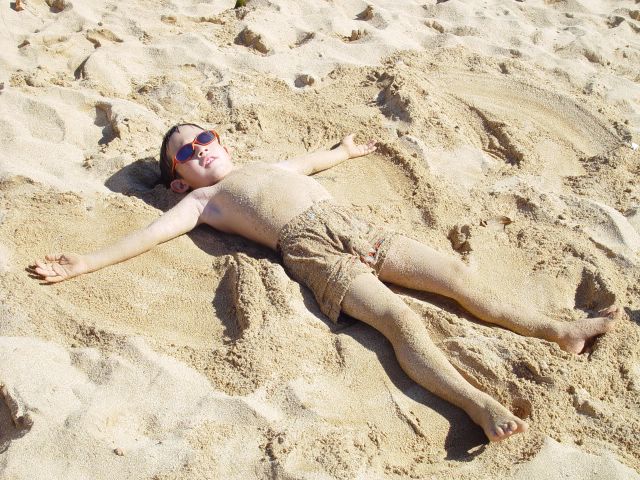 Brennecke Beach, adjacent to Poipu Beach Park, a famous place for body surfing and boogie boarding.
Love boogie boarding, stop by the Brennecke Beach. You will also have fun with body surfing experience.
Turtle cove, adjacent to Brennecke Beach, a wonderful place to watch sea turtle wild life who come to have his meals day and night